Valentine's Day is a time to show your significant other a little extra love. Now Steve will tell you that its a made up holiday and he shows me he loves me every day. But from a woman's perspective there are times when we need a little extra attention. Steve was raised in the Catholic church and he will always be a Catholic. Its been a point of contention in our family that the kids are not Catholic but I think I needed more information. I've learned so much working on the St. Valentine's with Catholic Central campaign. I received a gift pack in exchange for hosting this giveaway.
About CATHOLIC CENTRAL:
You have questions about the Catholic faith and what it means to be Catholic. We have answers. Using a team of witty writers, appealing hosts, and even some learned theologians, we've created shareable, snackable videos that teach the timeless truths and deep history of the Church with humor and heart. Produced in the Family Theater Productions studios on Sunset Boulevard in Hollywood, CATHOLIC CENTRAL entertains, enlightens and inspires.
St. Valentine's with Catholic Central: Tips to Rock St. Valentine's at Home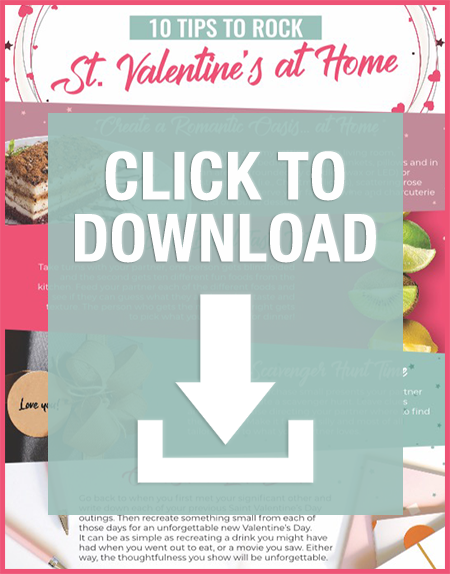 What do you have planned for this St. Valentine's? Are you planning a big date night in? We tend to celebrate at home just because of Steve's job. This year will probably be a nice meal with the kids and then they can go to the game room while we cuddle to watch TV or a movie together. Because Steve will be working night shift, we will be celebrating a few days late but that makes it even more special! It shows our commitment to be together. With being on furlough and not having all of our back pay yet, its especially important for us to celebrate at home. I'm using a few of the above tips to help make it a beautiful night for us while saving some money too.
St. Valentine's with Catholic Central: Giveaway
I received this gift pack but one of you will get your very own too! Imagine giving your significant other or a friend that needs some uplifting this beautiful box!